The WunderWald
Greetings from our forest, or as we call it, WunderWald 🌲
Christmas is already a month ago and you farewelled your WunderTree a few weeks back so what has happened since then?
Well, our team has been busy planting all of the WunderTrees and we are proud to announce that...
🎉 All WunderTrees have now been planted 🎉
Over 1,800 WunderTrees have been planted, that's almost 10 times more than last year! Can you spot your Bruni, Rudolph or Knut out there?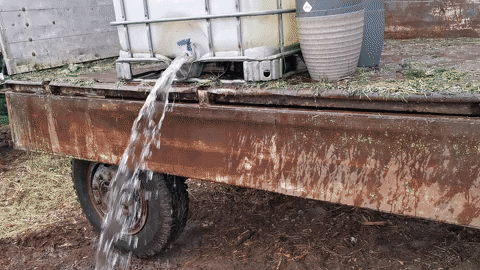 WunderTrees are limited. Don't miss out on getting a WunderTree for next Christmas!  >> Order Now 
The freshly planted WunderTrees are part of a forest restructuring project. At the end of winter we will plant native leaf trees alongside the WunderTrees to create a diverse forest ecosystem. Over the year, this will transform 5,000m2 of local monoculture into a mixed forest, which means that our forests are not just storage for retired Christmas trees but help to create conditions for an ecosystem to thrive.
(The recent snow followed by warmer weather was a gift of water for our WunderTrees)
Pre-Order your WunderTree now before orders close on February 3 >> Get your Wundertree here
A huge thank you to everyone who supported the project by looking after a WunderTree or getting our Little Forest Sponsorship, sharing the idea with a friend or colleague, being patient with us as we navigated how to do zero emission logistics 🙏 and thank you to Mercedes-Benz Berlin for making that possible!
Together, we made Berlin cleaner, set an example for others, and planted thousands of trees that will help in the fight against climate change for decades to come 💚
Pay for your WunderTree over 4 monthly payments with 0 interest using our partner Sezzle at checkout!  >> Get your WunderTree for 2021